John Sargent, CEO of Macmillan Publishing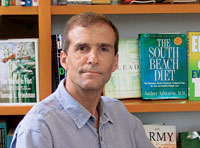 John Sargent is the CEO of Macmillan Publishers; the global trade division of the Verlagsgruppe Georg von Holtzbrinck based in Stuttgart Germany. Macmillan Publishers has major trade publishing operations in the US, the UK, Australia and Germany with smaller operations in South Africa, India and China.
Prior to that he had been the CEO of Dorling Kindersley Inc. and the President of the Children's Book Division of Simon & Schuster. He serves on the executive board of the Association of American Publishers. He has been on the executive committee of Graham Windham, a New York foster care agency for over 20 years including four years as its Chairman.
John received a B.A. in Economics from Stanford and an M.B.A. in Finance from Columbia. John lives in Brooklyn with his wife Connie and their two children.