Kelly M. Parisi
Chief Communications Executive at Girls Scouts of the USA

"Ban Bossy: Yes to Girls' Leadership"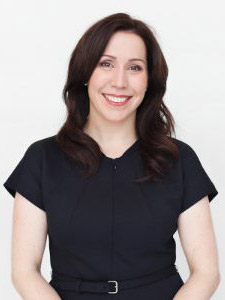 As Girl Scouts of the USA's Chief Communications Executive, Kelly Parisi serves as spokeswoman for the country's leading authority on girls and girl leadership, and the largest non-partisan, inclusive movement of women and girls in the country.
Why you should listen.
At TEDWomen in 2010, Sheryl Sandberg made waves when describing how many women "lean back" from leadership. "We still have a problem, it's a real problem, and the problem is this," Sandberg said. "Women are not making it to the top of any profession anywhere in the world." When Ms. Sandberg began developing Ban Bossy, a national public service campaign aimed at encouraging young girls to lead wherever they live, work, and play, she turned to Girl Scouts, an American institution synonymous with girl leadership.
As Chief Communications Executive of Girl Scouts of the USA, Ms. Parisi serves as spokeswoman for the world's preeminent organization for girls, with over 2.3 million girl members, nearly 1 million volunteers, and over 59 million alumnae. The Girl Scout Cookie Program, the largest girl-led business in the world, produces nearly $1 billion annually, financing community service projects and learning experiences for American girls and American girls living abroad while teaching girls essential business and personal finance skills.
Ms. Parisi, formerly a communications executive at the Ms. Foundation for Women, was instrumental in designing and implementing Ban Bossy at Girl Scouts. It's a campaign dear to her heart—she herself was saddled with the nickname "bossypants" as a child, so she understands very well the power that words have over a young girl. While Parisi—and other high-ranking females, including Ban Bossy's co-launchers Sandberg, Condoleezza Rice, and Girl Scouts CEO Anna Maria Chávez—were able to rise above dismissive labels, such women are the exception, not the rule; this is evidenced by the lack of women not only in America's C-suites, but also across fields and disciplines. Not all girls have the confidence—and, indeed, often are not encouraged by their parents, teachers, and peers—to stand up and make their voices heard. "The research is devastatingly clear," Ms. Parisi notes. "By middle school, thirty percent of girls are opting out of leadership for fear of being called bossy and otherwise being disliked by their peers. The issues our country faces are too grave to simply let another generation of girls be held back from leading."