Karol Ward
Psychotherapist, Body and Mind Expert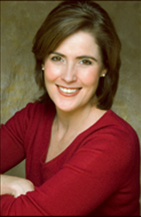 Karol Ward is a licensed psychotherapist, body-mind expert and the creator of the TC© coaching process. She is the author of Worried Sick: Break Free From Chronic Worry to Achieve Mental & Physical Health (Berkley), which helps readers understand and reduce the impact of worry in their lives and Find Your inner Voice: Using Instinct and Intuition Through the Body-Mind Connection (Career Press), which teaches readers how to use their instinct and intellect for powerful professional and personal decision making.
The core of Karol's work as a therapist and coach is the importance of the body-mind connection. She has appeared as a psychological and communication expert on CNN, NBC, ABC, Good Day New York, Wall Street Journal Live and WPIX 11 along with numerous radio programs. She has also been featured in such publications as The Wall Street Journal, US News & World Report, Cosmopolitan, The New York Daily News, Women's Day, Family Circle, Social Work Today, Yoga Journal, Black Enterprise, First for Women and Spirituality & Health. In addition she has contributed to online publications such as Oprah.com, Self.com, MSNBC.com, YahooShine.com, and EverydayHealth.com.
Karol brings her background as therapist, coach and communication consultant to conferences, companies and organizations that are looking for solid, educational and inspirational information on personal and professional development. She holds an MSW from Fordham University, a BA in Psychology and Communication. Karol is a member of the National Association of Social Workers, National Speakers Association and Toastmasters International.