Mike Kriak
Chief Operations Officer and Chief Financial Officer of Mashable

"How Social is Changing the World"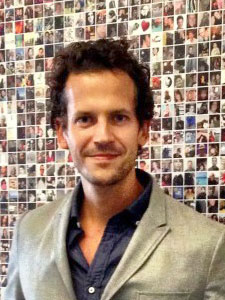 Mike Kriak is the Chief Operations Officer and Chief Financial Officer of Mashable. Mike oversees the company's financial and strategic planning, and its operations. He brings extensive and diverse financial and operational experience to Mashable.
Before joining Mashable, Mike worked at Haymarket Media Inc. for ten years where he served as Chief Operating Officer, Chief Financial Officer, Treasurer, and Secretary. He was instrumental in growing Haymarket's reach by launching four new brands and acquiring six portfolios.
Prior to HayMarket, Mike was head of finance at RxCentric, where he helped lead the company to acquisition. From May 1996 to March 2000, Mike worked at Arthur Andersen, taking several companies public, including acquisitions and fundraising.
He is a certified public account and a member of the New York State Society of Certified Public Accountants. Mike received his bachelor's degree from Saint Vincent College.